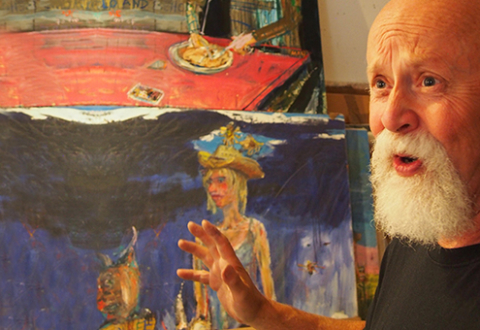 A black bear hoists a flag in the midst of a beachfront procession. Aloft the flag exhibits a red asterisk as its emblem. Or another, different bear. This time serenaded by a young woman on her ukulele as the bear presents a gargantuan, yellow daisy bouquet. The serenading girl is seated upon an improvised seat […]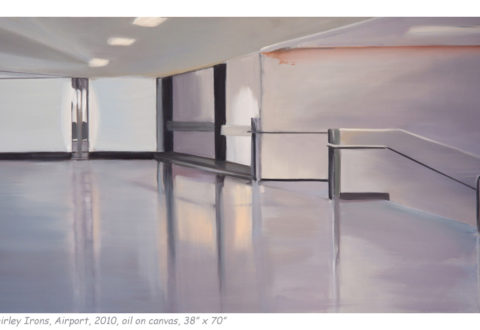 Shirley Irons has exhibited in group shows nationally and internationally, including the 2014 Whitney Biennial as part of Critical Practices, Inc. She has had solo exhibitions at White Columns, Queens Museum, Tyler Gallery at Temple University, Staniar Gallery at W&L University, and Gallery Luisotti, Santa Monica where she is represented, and most recently at the Werkstadt Graz, Austria. Her work has been written about in the LA Times, New York Times, Art Papers, Art Monthly, Time Out, Flash Art, Bomb, Acme, among others and she was profiled in the New Yorker Talk of the town. She lives and works in Manhattan.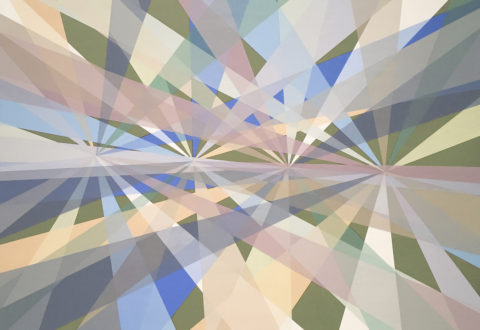 An Interview with Janet Goleas – Christopher French creates minimalist abstractions infused with memory, light and a degree of perception that extends beyond sight. His radiant geometries reference a landscape of light and shadows in precise compositions. Layering pigment in thin veils, French crisscrosses shafts of color as they traverse the image field in crystalline tonalities.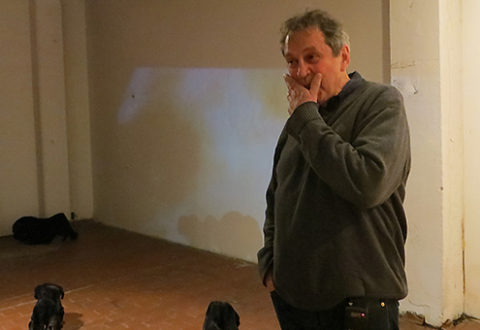 It is said that Warhol once said, "I just happen to like ordinary things." This is not something one imagines Curtis Mitchell saying. When Mitchell has his way with ordinary things, objects purchased in the day-to-day transactions of consumer culture, he is using them to forcibly recant the adamantine grip of kitsch upon American society. Often times, […]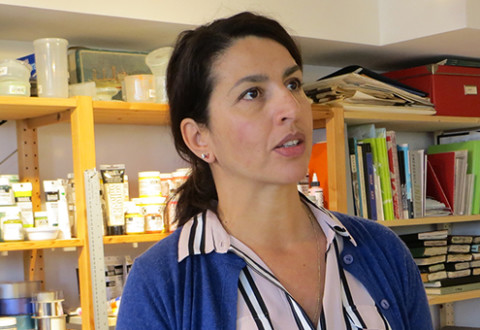 A day in the studio begins for Dahlia Elsayed with the un-redundant technology of carbon paper. Sitting at a small ribbonless 1970's typewriter Elsayed will free-write whatever comes to mind. The mechanics of the operation are that invisible sentences (remember, "ribbonless") wind out across the blank page as Elsayed selectively depresses the keypads and, responsively, […]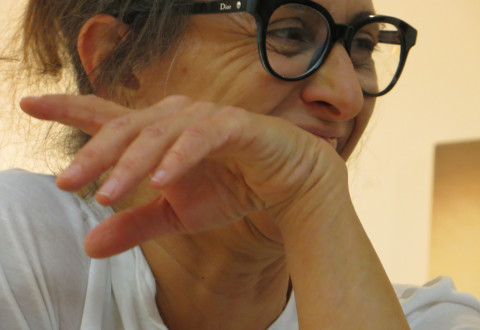 Fariba Hajamadi has been involved with making photographs for more than three decades. Her Brooklyn studio, the place where she currently works is also the site of her back catalogue. On a daily basis she confers with this sedimented archive of photographic technologies and histories that have shaped her studio practice. Making, as in manufacturing, […]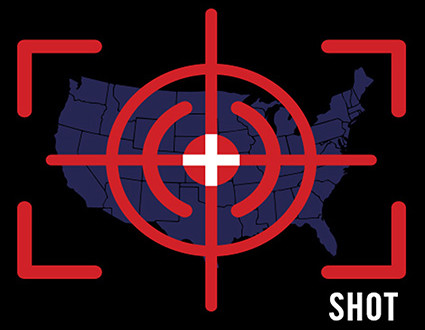 New York based photographer Kathy Shorr is traveling the country for her project SHOT to photograph 100 shooting survivors.    http://shotproject.org/#story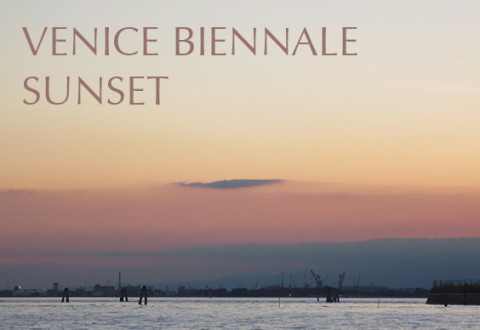 In no particular order a selection of images from the 2015 Venice Biennale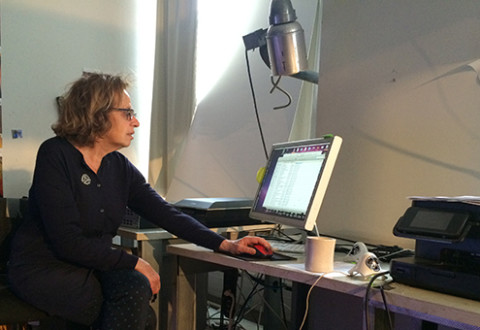 New York City, Central Park. Four animals, a horse, a goat, a lion and perhaps a Dalmatian, make their way as a team, seeming to rappel without ropes, across a rocky outcrop of 450 million year old schist rock. The blocking of the figures evokes the dance of death scene from Bergman's The Seventh Seal. […]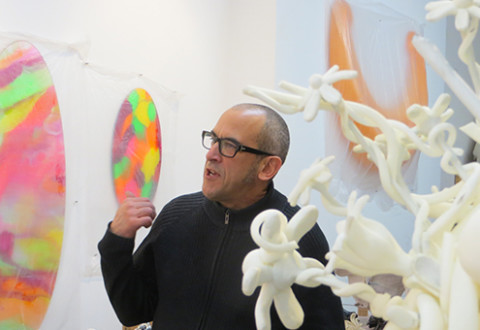 Probably it is an effect of wallpaper in general? Perhaps all wallpaper offers the same all over, plenary sensation. Probably it is an effect of a whole room, floor to ceiling, awash in a relentlessly repeated pattern; no beginning, middle, end or visual exit. Strangely at the William Morris museum in London one does not […]