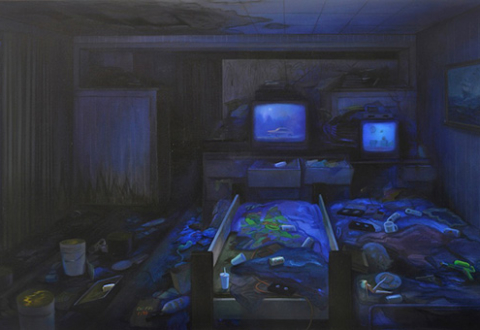 I accepted that these were paintings that are meant to be looked into, not to be looked at. They can't be taken in at a glance. My eyes have to adjust to them before I can really see them.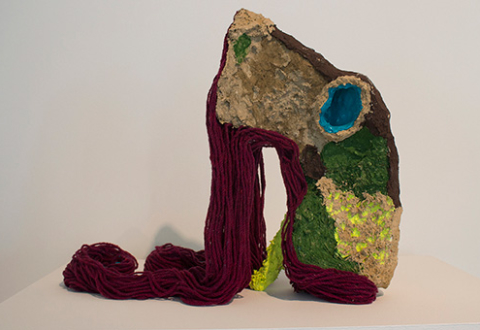 Nadine Beauharnois is a sculptor living and working in Philadelphia and is a member-owner of the artist run gallery AUTOMAT Collective. She presently works with a variety of materials to make sculptures that examine the nature of human experience as a combination of the awkward, painful, and humorous.
I'm not trying to trick anyone. I'm combining different visual experiences together to construct an image in the same way the sense of continuous space is something that we construct from the bits and pieces of our perceptions.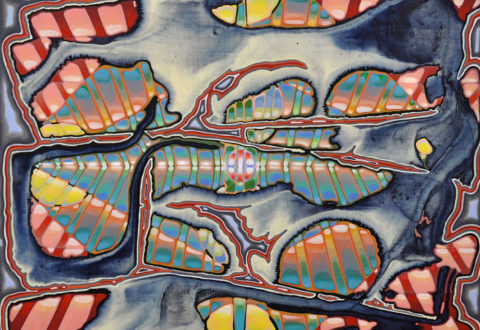 For me painting materializes the immaterial. I've got to literally realize ideas to make sense of them.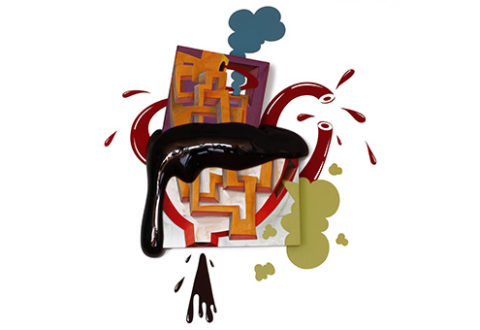 Steve DeFrank is a painter who lives and works in Brooklyn, NY. He unapologetically embraces all the formal skills of object making that engages old-fashioned, soul-baring individuality with absurdity, acknowledging the pleasure, pain, and awkwardness of being human.
Marlies Appel lives and works in Overveen, The Netherlands.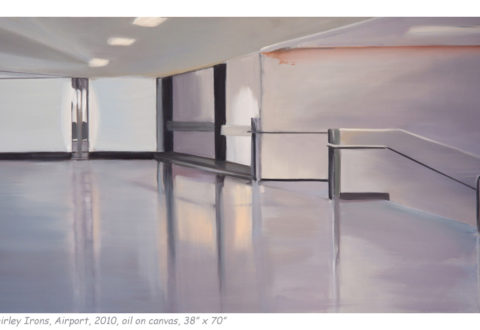 Shirley Irons has exhibited in group shows nationally and internationally, including the 2014 Whitney Biennial as part of Critical Practices, Inc. She has had solo exhibitions at White Columns, Queens Museum, Tyler Gallery at Temple University, Staniar Gallery at W&L University, and Gallery Luisotti, Santa Monica where she is represented, and most recently at the Werkstadt Graz, Austria. Her work has been written about in the LA Times, New York Times, Art Papers, Art Monthly, Time Out, Flash Art, Bomb, Acme, among others and she was profiled in the New Yorker Talk of the town. She lives and works in Manhattan.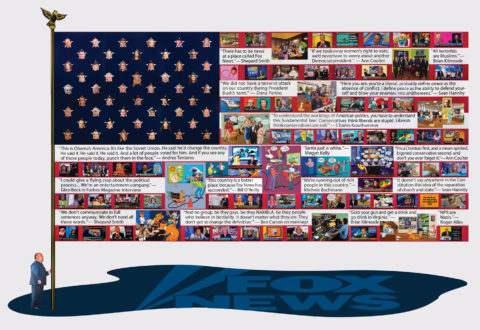 Question: You have been working on one project, "Chicken Little and the Culture of Fear," for 13 and 1/2 years.  Can you describe the scope and concept of this epic undertaking Answer: My 13 1/2 year, site-specific painting-installation Chicken Little and the Culture of Fear, updating the folk tale of the paranoid fowl. After 9/11, […]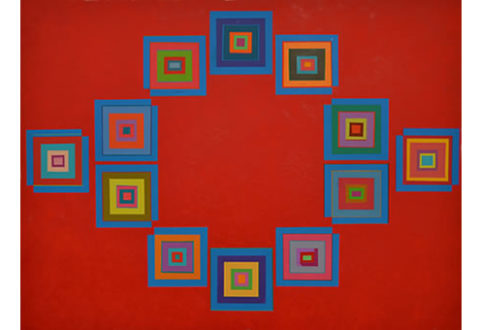 Marilyn Lerner was born in Milwaukee Wisconsin.  She received her BS degree from the University of Wisconsin, Milwaukee,WI,and MFA from Pratt Institute , Brooklyn, New York.  She has had solo shows at the Butler Gallery Museum, curated by Anna O' Sullivan, Kilkenny, Ireland; John Good Gallery, NY; Robert Morrison Gallery,NY. Group exhibitions include Full Tilt, […]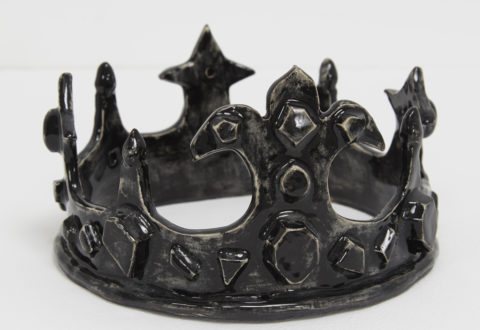 Margaret Lanzetta is a New York-based artist best known for her abstract culturally inspired work using digitized motifs drawn from Buddhism, 60's pop culture, nature and contemporary industry. With varying media: painting, printmaking, and photography; and an enduring thematic interest in saturated color, repetition and pattern, a lexicon of motifs are used to explore larger […]